America Is All In Statement on the Fifth National Climate Assessment
The report reiterates what we already know: we must adopt an all-in climate approach mobilizing cities, states, and businesses to deliver on our climate goals and secure the planet's future.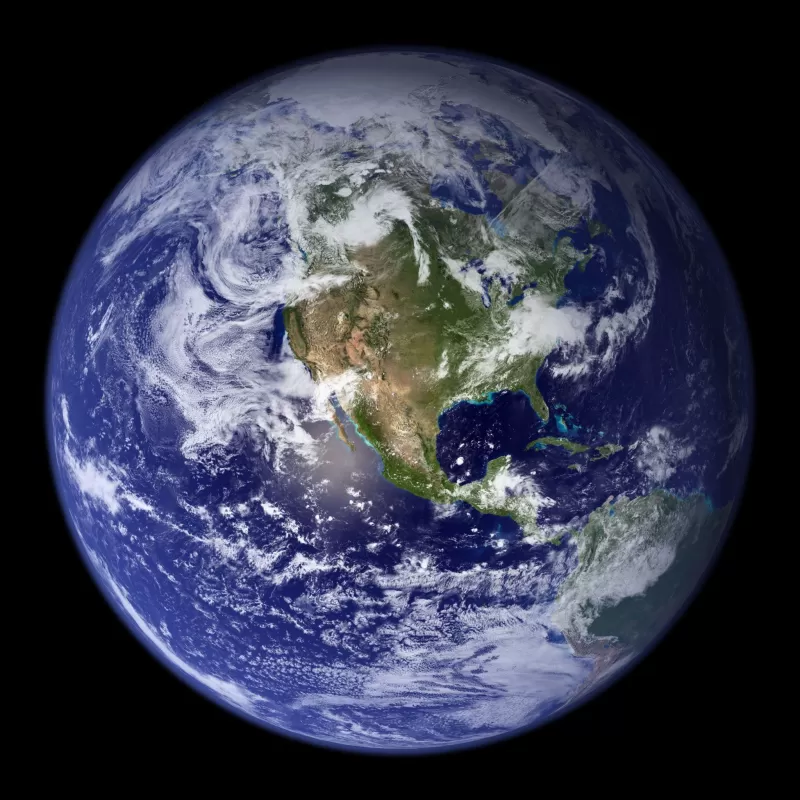 Washington, DC - November 14, 2023 - America Is All In, the country's most expansive coalition of leaders ever assembled in support of climate action, released the statement below following the publication of the Fifth National Climate Assessment (NCA5). Congressionally mandated every five years, it is the most comprehensive report on the state of climate change in the United States. The report offers important takeaways, including that climate change is intensifying extreme weather events and that, while pollution is decreasing across the country, the U.S. is not on track to meet its climate goals.
The following is a statement from Elizabeth Lien, Program Lead for America Is All In and Senior Director for Federal Climate Policy at WWF:
"Today's report from the National Climate Assessment confirms that we must significantly scale up our actions if we want to mitigate the most extreme impacts of the climate crisis. The good news is that we have the tools we need to meet our climate goals, but it requires everyone - cities, states, businesses, schools, and Tribal nations - to pitch in. We need to reduce our emissions quickly and justly transition to a clean energy economy. America Is All In is committed to ensuring that everyone, every sector, everywhere is mobilized to enact the climate actions we need to meet the moment and secure the health of our planet and people for generations to come."
                                                                                          ### 
About America Is All In
America Is All In is the most expansive coalition of leaders ever assembled in support of climate action in the United States. Mobilizing thousands of U.S. cities, states, tribal nations, businesses, schools, and faith, health, and cultural institutions, the coalition is focused on pushing and partnering with the federal government to develop an ambitious, all-in national climate strategy that meets the urgency of the climate crisis; scaling climate action around the country to accelerate the transition to a 100 percent clean energy economy; and promoting the leadership of non-federal actors on the world stage.
Led by the U.N. Secretary General's Special Envoy on Climate Ambition and Solutions Michael R. Bloomberg, Washington Governor Jay Inslee, Charlotte Mayor Vi Lyles, Apple Vice President of Environment, Policy and Social Initiatives Lisa Jackson, and former White House National Climate Advisor and 13th U.S. Environmental Protection Agency (EPA) Administrator Gina McCarthy, America Is All In is driving a nationwide movement to cut U.S. emissions in half or more by 2030 from 2005 levels and reach net zero emissions by 2050, while guarding against the impacts of climate disruption.
Alongside whole-of-government action on climate, America Is All In champions a whole-of-society mobilization to deliver the transformational change that science demands, with the goal of a healthy, prosperous, equitable, and sustainable future. To learn more or get involved, visit www.americaisallin.com and follow us on Twitter and LinkedIn.
About World Wildlife Fund
WWF is one of the world's leading conservation organizations, working in nearly 100 countries for over half a century to help people and nature thrive. With the support of more than 5 million members worldwide, WWF is dedicated to delivering science-based solutions to preserve the diversity and abundance of life on Earth, halt the degradation of the environment and combat the climate crisis. Visit http://www.worldwildlife.org to learn more and keep up with the latest conservation news by following @WWFNews on Twitter and signing up for our newsletter and news alerts here.
                                                                                          ### 
MEDIA CONTACT: 
Siham Zniber
America Is All In
[email protected]