AMERICA IS ALL IN
In all fifty states, at every level of government and across every sector of the economy, we must go all in to solve the climate crisis.
ABOUT 
AMERICA IS ALL IN is the most expansive coalition of leaders ever assembled in support of climate action in the United States. They come from thousands of U.S. cities, states, tribal nations, businesses, schools, and institutions of faith, health, and culture. 
America Is All In champions a whole-of-society mobilization to deliver the transformational change that will meet the challenge of the climate crisis and secure a healthy, prosperous, equitable, and sustainable future for everybody.
The coalition works alongside its partners, including the federal government, to:
Develop a national climate strategy that meets the urgency of the climate crisis
Scale climate action around the country to empower workers and communities 
Promote the leadership of non-federal actors on the world stage
Led by Mike Bloomberg, the UN Secretary-General's Special Envoy for Climate Ambition and Solutions, Washington Governor Jay Inslee, Charlotte Mayor Vi Lyles, and climate champions across the country, the coalition is working to cut U.S. emissions in half by 2030 and reach net zero emissions by 2050, while guarding against the impacts of climate disruption.
Our Goal
Our goal is to meet the demands of the Paris Agreement: Cutting U.S. emissions in half by 2030 (from 2005 levels), and reaching net zero emissions by 2050, all while reducing the impacts of climate disruption. 
With President Biden recommitting the U.S. to the Paris Agreement and the U.S. Congress passing climate legislation, we have renewed federal leadership to take on the climate crisis. But federal leadership alone is not enough. 
To meet these ambitious goals and rebuild U.S. credibility on the world stage, stakeholders from the full range of American institutions and economic sectors must go "all in" and commit to reducing emissions as part of a nationwide, collaborative effort. 
The bold climate actions taken by non-federal actors have kept the effort to limit warming to 1.5°C from slipping beyond our grasp. We've got to do more – go "all in" – so we can at last deliver a clean and just future for all.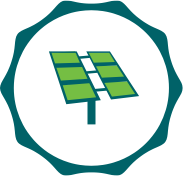 ACCELERATE
Ambitious non-federal climate action across the country through direct implementation and collective advocacy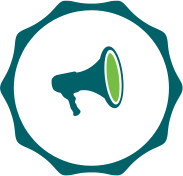 PARTNER
With the federal government to develop, implement, and ensure accountability for an ambitious, all-in national climate strategy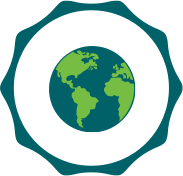 PROMOTE
The role of subnational leaders around the world by elevating U.S. subnational action on the global stage