About the event
The "Cash In on Clean Energy" Tour is a series of monthly events that will take place in cities around the country from July 2023 to October 2023. The third stop is right here in Columbus, OH. The event features an expert-led workshop for business, government, and community leaders to learn how to utilize the Inflation Reduction Act (IRA). Officials will be on-site to answer questions and provide information about direct pay and tax credits as well as specific clean electricity, buildings, and transportation incentives.
RSVP now for the event in Columbus on Tuesday, October 10 from 12:00-4:30pm with a special post-event reception from 4:30-6pm.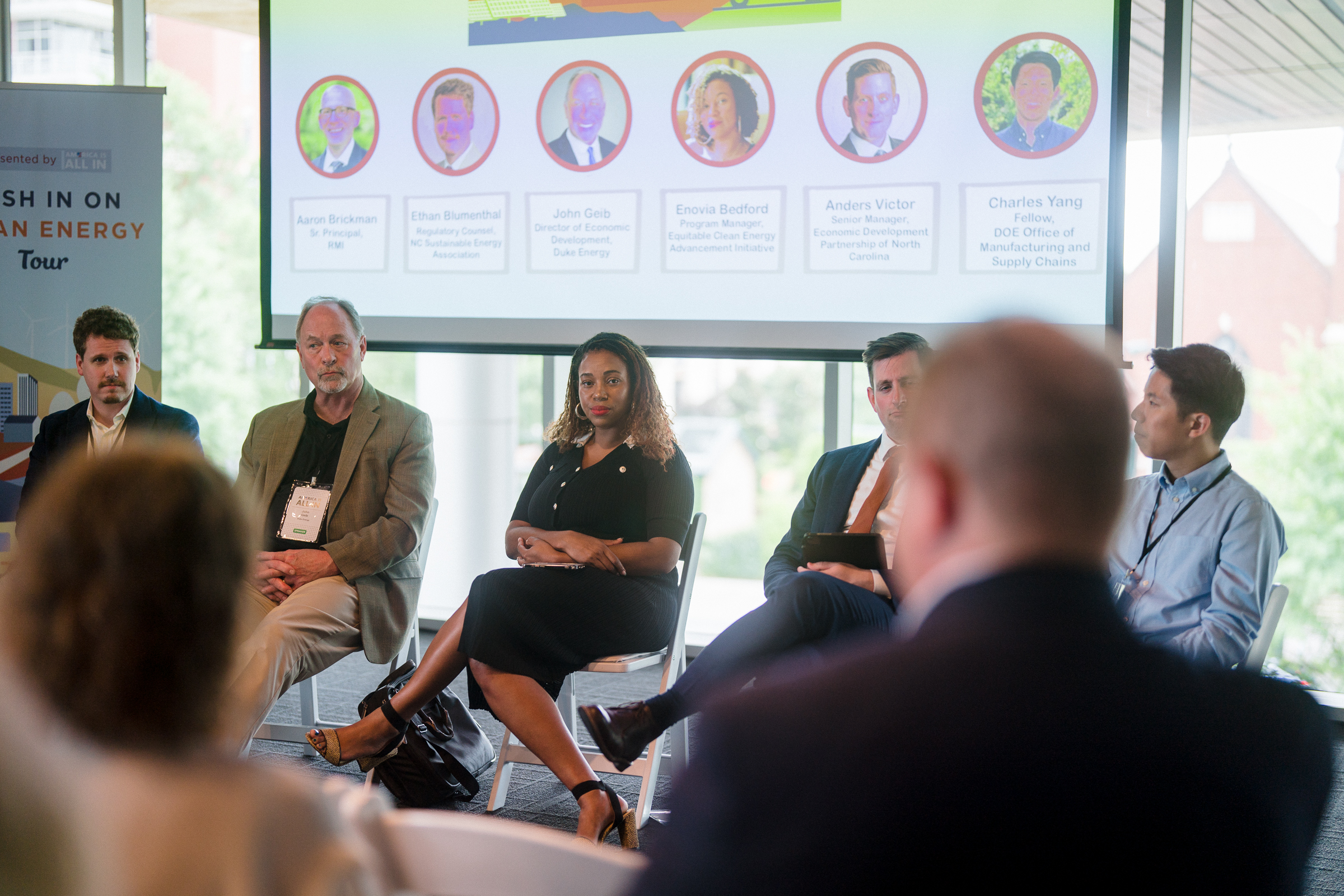 Agenda
12:00 pm 🟥 Registration
Registration opens at 12pm. Coffee, tea, and heavy appetizers will be provided. 
1:00 pm 🟥 Plenary
Welcome from America Is All In followed by remarks from our headline speakers.

1:30 pm 🟥 IRA Overview
Overview of tax credits and other programs in the Inflation Reduction Act.

2:30 pm 🟥 Breakout Session #1
Option 1: Deep Dive into Direct Pay and Green Financing for Tax-Exempt Entities
Option 2: Regional Economic Development for Business Community
3:40 pm 🟥 Breakout Session #2 
Choose one of three breakout sessions:
Option 1: Modernize Transportation
Option 2: Affordable and Resilient Electricity
Option 3: What's Available for Better Buildings

4:30 pm 🟥 Social Hour
Complimentary refreshments provided.
The event at Charlotte's Mint Museum uptown was the first stop on a multi-city "Cash In on Clean Energy Tour" organized by a coalition called America Is All In. https://t.co/DnmRV427Vr

— WFAE (@WFAE) July 20, 2023
Be part of the tour that's making headlines
Frequently Asked Questions (FAQ's)
🟥 Is the event free to attend?
Yes! The event is free and open to any organization official or decision maker who registers and receives a ticket.
🟥 Who would be best served by this event?
The workshop is designed for Ohio-based and other regional organizations ranging from governments, businesses, economic development organizations, and community non-profits that want to take advantage of IRA tax incentives and other federal funding programs. 
🟥 Who can I contact with questions?
For media and general inquiries, contact us here.
We'll get back to you as soon as possible - thanks for your interest!