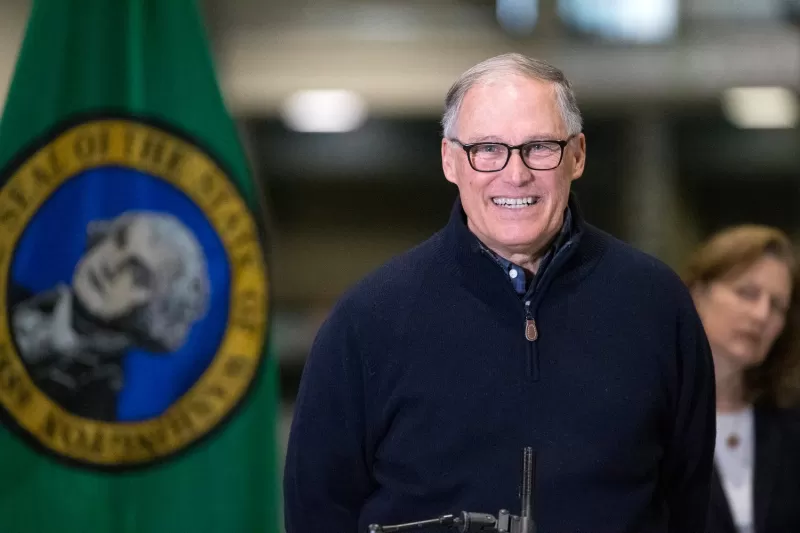 For Chuckanut Builders—a small business in Bellingham, Washington that does home upgrades to improve energy efficiency— their successful business model was born out of strong purpose and value. The company saw an acute need for builders focused on high quality, high performance buildings that could provide resilience and durability in the face of the region's increasing extreme weather realities. In the northernmost part of the Pacific Northwest, Bellingham is grappling with more frequent climate-fueled fires and their aftermath, including health-damaging smoke that's harming the community's air quality and even seeping into homes. 
"While not everybody is environmentally-motivated and trying to get gas out of their home for the sake of the climate, people do care that these decisions impact their health and their children's health." - Jenny Rae, Comms Director for Chuckanut Builders.
Chuckanut Builders are part of a growing network of companies, schools, towns, cities, and states working on one of the most important climate mitigation and adaptation strategies: building electrification and energy efficiency. With the built environment contributing to nearly a third of domestic greenhouse gas emissions, strong policies to support a shift toward efficient and electrified buildings could help the United States avoid the worst impacts of climate disruption. On top of that, the effort could lower energy costs, improve public health outcomes, and increase the long-term durability of our infrastructure. 
In fact, in the same place Chuckanut operates, Washington state's next policy decisions could set a trend for the rest of the country to follow. 
With a vote expected by December 1st this year, Washington state will choose whether or not to upgrade its residential building codes to:
require heat pumps for new home space and water heating,
implement stronger standards to prevent air leakage and improve home insulation, 
and improve ventilation requirements for gas stoves.