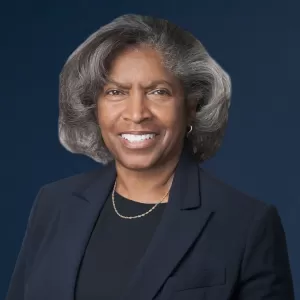 Ruth Ivory-Moore
Ruth Ivory-Moore is the Institute's Policy and Advocacy  Manager for the Americas.  Ruth has more than 20 years of success across the energy, chemical, and nonprofit  sectors. Her broad areas of expertise include sustainability, corporate social responsibility (CSR), ESG, climate change, and energy policy and law.
In her current role she leads the Institute's Americas advocacy efforts to accelerate the deployment of CCS as a vital carbon management technology tool to reach  climate neutrality. Leading a high-performance advocacy and communications team, Ruth champions human rights via incorporating diversity, equity, and inclusion principles during all phases of  deploying climate mitigation, adaptation, and resilience measures.
Prior to joining the Institute, Ruth led the Evangelical Lutheran Church in America's  CSR  and Sustainability Roundtables and efforts to reach net-zero by 2050.