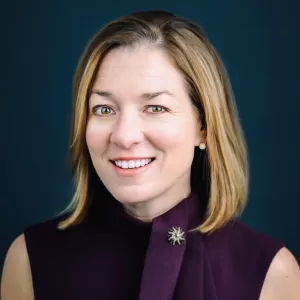 Lauren McLean
Boise Mayor Lauren McLean is committed to creating a city for everyone and has worked tirelessly toward that goal, advocating for open space conservation, tackling housing and homelessness side by side with the community, and leading nationally acclaimed climate action efforts. 
Mayor McLean was sworn in on January 7, 2020. She is the 56th mayor of Boise and the first woman elected to that position in the city's 150-year history. She is passionate about public service, leading boldly with the community at the forefront of every decision. 
McLean's service to the people of Boise began as a volunteer in 2001. She led the historic Boise Foothills Open Space Levy campaign and, along with hundreds of other dedicated people, secured protection of thousands of acres in the foothills for future generations. Lauren served on Boise City Council from 2011-2019 and served as Council President from 2017-2019. During her time on City Council, she led the effort to pass Boise's 100% Clean Energy Plan. 
As Mayor, she leads the fight against climate change, setting ambitious goals to secure an environmentally and economically resilient future for Boise. Her vision is to create a city that is truly for everyone – one that offers equitable access to housing, living wage jobs, transportation, and a seat at the table for residents when decisions about the future of Boise are being made. 
Lauren currently serves on the Board of Governors at the Andrus Center at Boise State University. She has been recognized as one of the nation's most promising young political leaders by the Aspen Institute and New Deal Leaders. She was selected to participate in the 2020 Bloomberg Harvard City Leadership Initiative on Economic Recovery.  
Lauren earned a Master of Public Administration from Boise State University as the first Carl Burke Fellow. She was born in Massachusetts and later lived in Texas and upstate New York. Before becoming a Bronco, McLean graduated with honors from Notre Dame.