Fort Collins, Colorado: Leading Boldly on Climate Action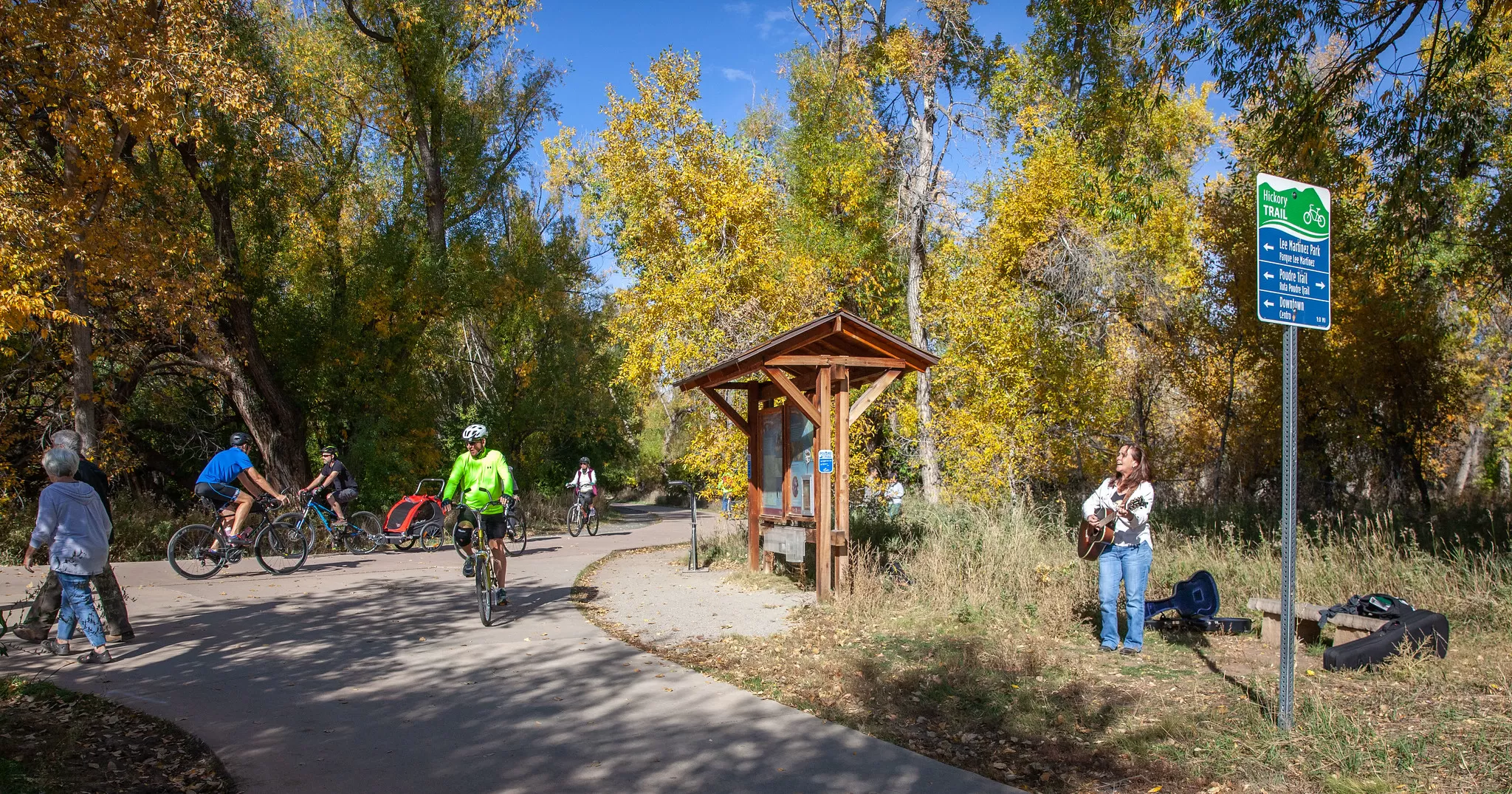 In 2015, the city of Fort Collins, Colorado, adopted some of the country's most ambitious municipal goals for cutting greenhouse gas emissions: reducing emissions by 80% by 2030, from a 2005 baseline, and becoming carbon neutral by 2050. In October 2022, faced with data showing the city had reduced emissions 24% from 2005 levels since 2015, the City Council voted 5-1 to make a concerted effort to stay on track to achieve this, instituting an interim goal of a 50% reduction from 2005 levels by 2026. 
Fort Collins is making this happen by cutting its reliance on petroleum-based fuels to power city buildings and fleet vehicles. The city's climate action plan, Our Climate Future, enumerates 13 "Big Moves," or transformational outcomes—developed with community input—that together present a vision of a sustainable, resilient, and equitable Fort Collins. Two of those Big Moves include shifts toward "efficient, emissions-free buildings" and "electric cars and fleets."
An example of the new way Fort Collins is approaching municipal buildings is the city's Utilities Administration Building at 222 Laporte Avenue, which won the USGBC Mountain West Region 2018 Colorado Green Building of the Year Award. Completed in 2016, the project achieved a LEED v4 Platinum certification, the first Platinum project in Colorado under the latest certification, and only the fourth in the world. The LEED v4 standards are more performance-based than older versions. The building is close to net zero energy, makes extensive use of low-environmental impact building materials, and diverted 97% of its construction waste.
This type of building fits into the city's 2017 Downtown Plan, which features an extensive section on energy and environment and describes ideas for the downtown civic core such as enhancing stormwater management, increasing open space, installing bicycle and pedestrian facilities, reducing outdoor lighting levels, and seeking options for district-scale renewable energy projects such as geothermal production, DC microgrid, and waste-to-energy conversion.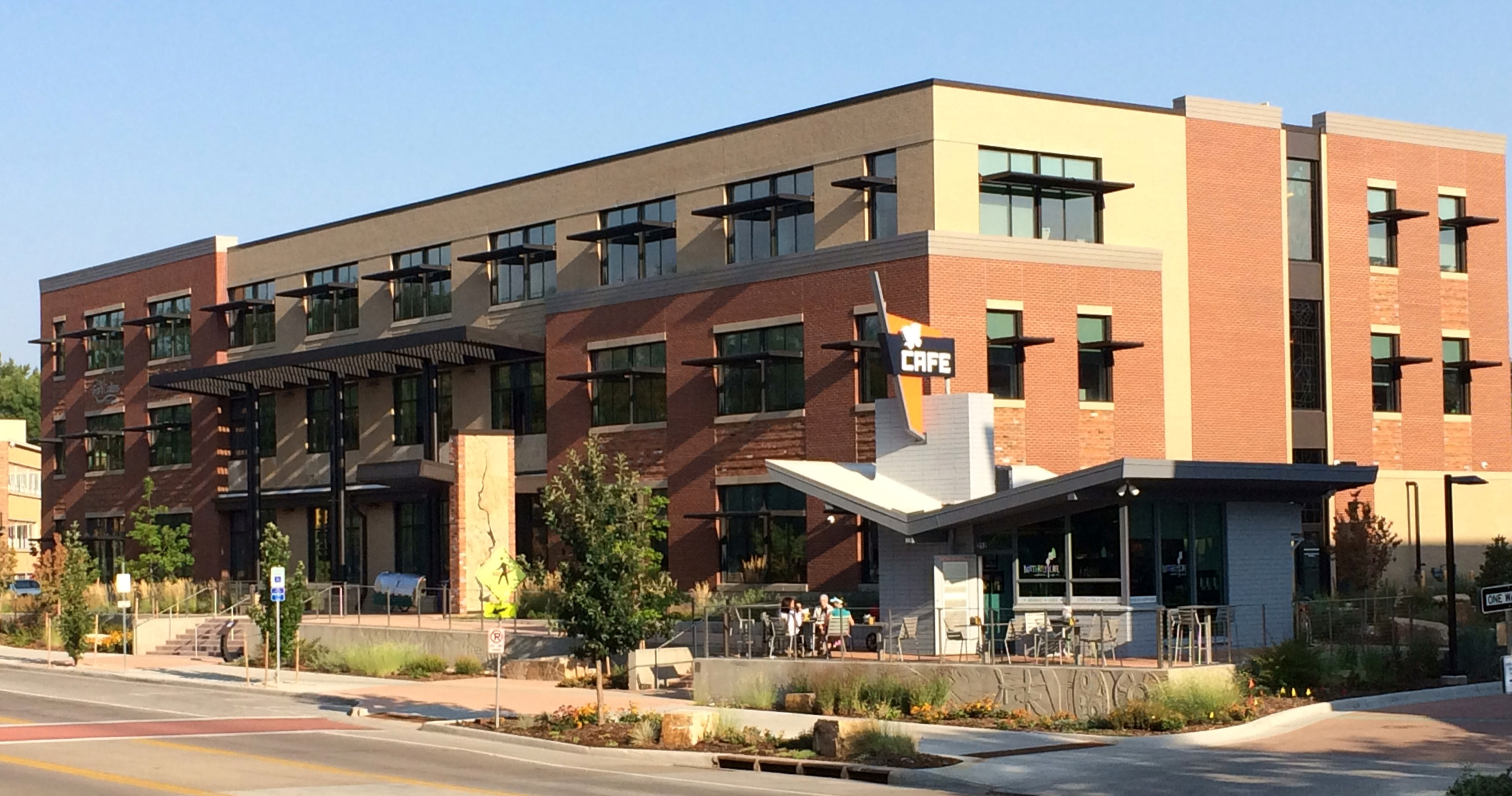 Another way that the city is working to reduce greenhouse gas emissions in buildings is by leveraging its role as a landlord, structuring its leases in ways that encourage both the City and its tenants to improve energy efficiency and cut emissions. The Institute for Market Transformation and the U.S. Department of Energy named the city a Green Lease Leader in recognition of these efforts. Fort Collins is also excelling in its work to increase electric cars and fleets on city streets. Goals for the municipal fleet are laid out in the 2018 Electric Vehicle Readiness Roadmap, which reflects one of the six principles underpinning Fort Collin's Transportation Master Plan:
"Shifting transportation away from creating harmful environmental impacts toward being a resource for improving environmental outcomes."
Major elements of Fort Collin's EV plan are to convert 100% of the city's light-duty fleet vehicle purchases to plug-in electric by 2025, and to transition its fleet of 53 buses to battery power by 2040. The city's transportation agency, Transfort, has an intermediary goal to transition 21% of the fleet to electric by 2025. The agency is off to a good start, having purchased two battery electric buses in 2022 and installed charging stations at its maintenance facility. NAFA, the Fleet Management Association, has recognized the city's sustainability efforts in transportation, giving Fort Collins first place in its 2020 Green Fleet Awards, second place in 2021, and fifth place in 2022.
Fort Collins continues to be a leader in taking climate action to make its city a more sustainable, healthier, and happier place. There's a good reason that CDP (formerly the Carbon Disclosure Project) included the city on its Cities A-List 2021, a group of 95 cities around the world that are "bold leaders in environmental transparency and action."