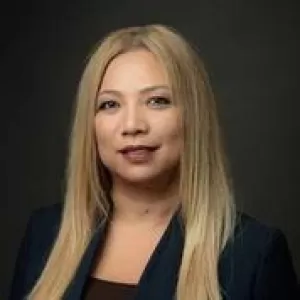 Rachelle Wenger
System Vice President, Public Policy & Advocacy Engagement, Common Spirit Health
Rachelle Reyes Wenger began serving as Chair of the NETWORK Lobby Board of Directors in 2020, after co-chairing its Development Committee. She is wife, mom, daughter, sister, and companion to family's 12 year old German Shepherd. As an immigrant from the Philippines, the journey to discover the meaningfulness of home and family continues to expand. Love of Earth and humankind at the core of what calls her to a vocation in advocacy.
Ms. Wenger is the System Vice President of Public Policy and Advocacy Engagement for CommonSpirit Health, one of the largest, private, not-for-profit healthcare systems in the nation with 140 hospitals across 21 states. She is primarily responsible for advancing the organization's Public Policy & Advocacy Priorities at the local, state, national, and international arenas. She manages policy issues core to CommonSpirit Health's commitment to its foundational priorities focused on social and environmental determinants of health. Her portfolio includes: health equity, economic and racial justice, immigration, housing and homelessness, climate change and the environment, food security. She serves on various hospital and community boards and committees. Through strong collaborations and speaking platforms, Ms. Wenger has worked to successfully provide the healthcare voice in support of landmark legislation and strategic initiatives while inspiring community and industry engagement to raise their voices in solidarity on common ground issues. Her work with CommonSpirit has led her to NETWORK and has enjoyed the many years of collaboration.
Ms. Wenger received her bachelor's degree in Philosophy at the University of California, Berkeley, and her master's degree in Public Administration at California State University, Northridge.